Tailor-made mortgage
solutions
Rent-to-own program and other alternative mortgage financing solutions
A trusted partner to help you access home ownership. Let us provide you with your tailor-made solution.
Submit request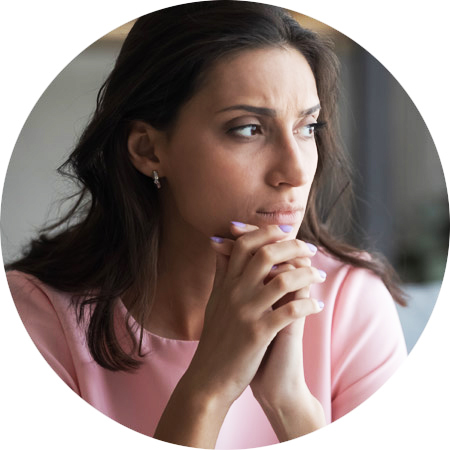 Are you in one of the following situations?
Our solutions could be the gateway to your property.
Low credit rating
High debt ratio
Bankruptcy or consumer proposal
Newly self-employed
Insufficient reported income
Job loss
Awaiting permanent resident status
No credit history
Separated
Divorce
Death of a loved one
Illness
Get a proposal easily and without obligation.
Are you in a difficult situation?
The solution and the way to get there don't have to be.
Submit application
Fill out a simple
application form.
Thanks to this secure, easy-to-fill form, we will be able to better understand your situation in order to restore your credit file.
Discuss your project
with us.
One of our partners will contact you within 48 hours. We will discuss your needs based on your application form.
Receive a proposal suited
to your needs.
You will receive a detailed proposal of the costs for a rent-to-own, private loan or mortgage refinancing solution so you can make an informed decision.
Support to help you access home ownership
If your situation does not meet traditional financial institutions requirements, we will examine the opportunities available to you.
Solution Nord-Immo:
a valued experience
"Solution Nord-Immo is a financial company to do business with in critical situations! I was very impressed with the dedication, patience, quality service and effectiveness of this company. I had a poor credit rating and insolvency due to financial difficulties, but thank you very much for giving me the opportunity to believe that anything is possible for the best with perseverance. I 200% recommend!!! Thanks!"
Lucien
Repentigny, October 2020
"Thank you from the bottom of my heart to the dedicated Solution Nord-Immo team for this wonderful opportunity to be able to gain access to property now. Thanks especially to you Manon for your good advice, for listening, for dealing with the specifics of my situation, for finding me the perfect property for my needs, and especially my budget. Thank you so much because thanks to you, I will be in my house in less than three weeks while continuing to rebuild myself properly financially. Thank you for your trust and for this second chance. I volunteer for any reference requested. Thank you!"
Silvana
Terrebonne, September 2020
"Credit issues that never end? Tired of dealing with difficult owners or giving them your money? You think you'll never overcome it and believe that you will never have your own house because of misfortunes? Solution Nord-Immo gives you your chance! Manon listened to us and helped us improve our situation for the best. We now have our own house thanks to kind people! We highly recommend!"
Elise et Yan
Sainte-Julienne, July 2021